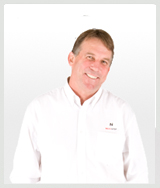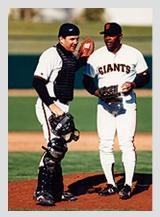 Pete Herrmann
Pete is passionate about people and their potential to excel in life.  He began his career with Campbell Soup Company, where he found his passion to lead people individually and also in groups. During these formative years in his career, Pete learned the value of building trusting relationships. 
To this day, he believes that developing trusting relationships is the name of the game. Those who work with Pete will recall his drive towards truth in every encounter and his commitment to candor and desire to confront the operating and financial reality of every business and personal interaction.  
Pete views NextStep as the logical progression of his commitment to foster economic development and community development through the business success of NextStep clients.  Pete has seen how sustainable business profits lead to NextStep clients hiring and training additional employees and promoting others to fill more responsible, higher paying jobs in the firm.  That business expansion leads to community development in many forms such as the support of the arts; participation on non-profit boards; and the generous monetary donations to other worthy projects.
Pete is fiercely committed to community as evidenced by the fact that he has served as the founding president or board member of over 15 organizations such as; The Hospice Foundation, St. Luke's Family Practice, and Commonwealth Modesto.  Commonwealth is the brain thrust of both Pete and Bob and is designed to help emerging young leaders vet themselves by tackling tough community projects and issues.  During his time career, Pete has mentored over 150 young men and women on attaining career and personal balance in life. He cherishes those friendships to this day.
Pete's life is guided by his strong Christian faith. He is married to Marcia (1983), who has built an award winning graphic design studio herself called Marcia Herrmann Design.  Pete and Marcia have two beautiful children; Timothy (1986) and Leslie (1989).  Pete loves outdoors activity, he is fascinated with US history, and he would love to one day semi-retire and split his time in Kauai, traveling in Europe, South America and ballparks around the United States – preferably when the SF Giants are in town.