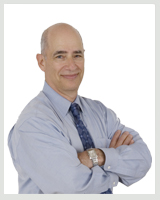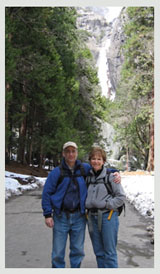 Bob Draizen
Bob is a student of business and people.  Beginning his career in sales management, he earned numerous awards and promotions because of his ability to develop high performance sales teams. 
During this early part of his career Bob learned the skills necessary to recruit, train, and motivate talented people. He attributes his success to an analytical personality that thrives on challenge and solving problems.  That might explain why his first mid-life crisis led him to learn how to fly planes and his next mid-life crisis led him to learn how to rock climb.  It will be interesting to see where his next mid-life crisis takes him.
Bob began consulting with privately held business owners during the 80's.  He found they faced a unique set of problems and unlike large public companies that had extensive internal resources, these business owners rarely had anywhere to turn to for advice.  So Bob started to develop a unique set of tools to help business owners deal better with the challenges they faced.  That led Bob to leave corporate life in the 90's and create his own consulting company Cynergy Financial. 
NextStep is the evolution of Bob's original consulting business.  His goal was to figure out better ways to drive performance in individuals, teams, and organizations.  He and his partner Pete Herrmann spent a year and a half figuring out how to accomplish this before they launched NextStep.  Bob's problem solving approach has earned him a reputation for being one of the best, especially in the areas that make privately held businesses unique, succession, aligning shareholders, and developing performance driven organizations.
Bob earned his BA at Rutgers University.  He serves on the board of Townsend Opera, St. Lukes Medical Foundation, and Yosemite Climbing Association.  He is a founding member and a guiding force in CommonWealth Modesto, a community driven leadership program he and his partner Pete envisioned.  When not active at work or in the community, Bob spends his time with his wife Denise, their four children, and their four grandchildren.  And oh yes, he also finds time to climb.